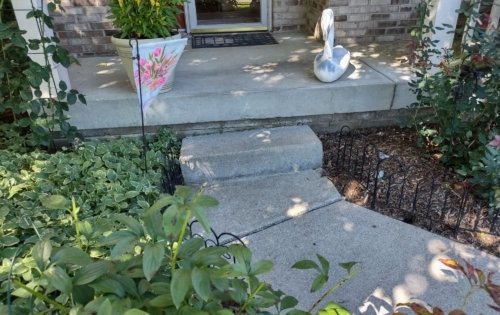 Concrete Leveling
Carmel, Indiana
Front steps can sink over time. Our crew was able to lift and level this customers front step and remove the tripping hazard it was becoming.
Need a repair? LevelUp is here to help.
Contact us to schedule a free estimate, or book an appointment below.
We're looking forward to meeting you!