Developed by Foundation Supportworks, SealantPro dramatically extends concrete's lifespan by defending it from damage caused by water and chemical absorption, which can result in pitting, flaking and staining.
Unlike other sealants that wear down or degrade over time, SealantPro penetrates into the slab and chemically bonds with the concrete itself. In just one application, it forms a clear, strong and permanent barrier that prevents water and other substances from penetrating the concrete.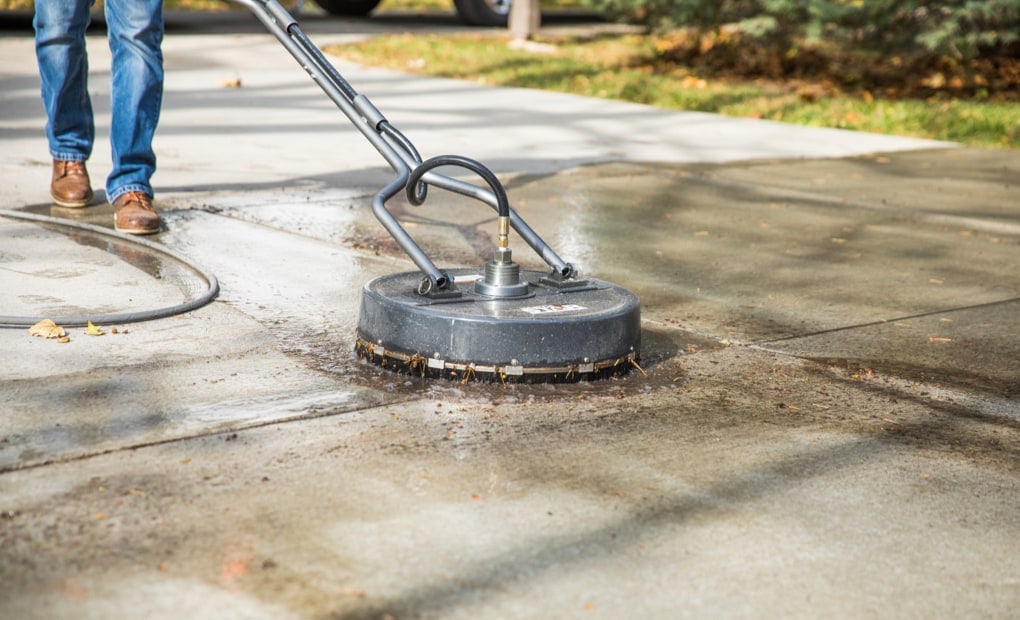 A LevelUp technician will power wash the concrete surface to open and clean its pores.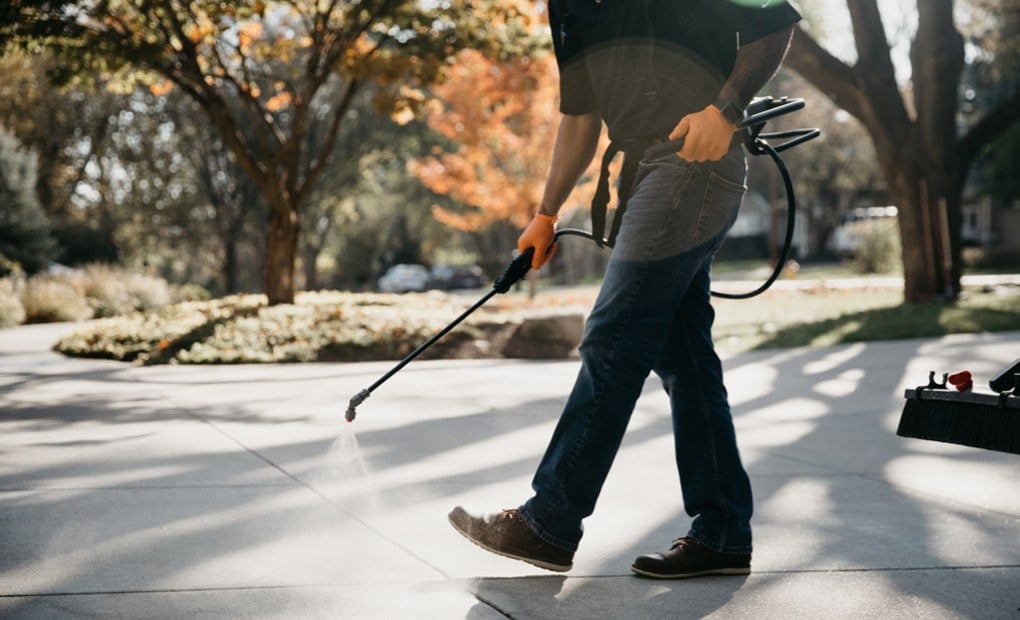 SealantPro will be applied onto the concrete and worked into the surface to ensure deep penetration.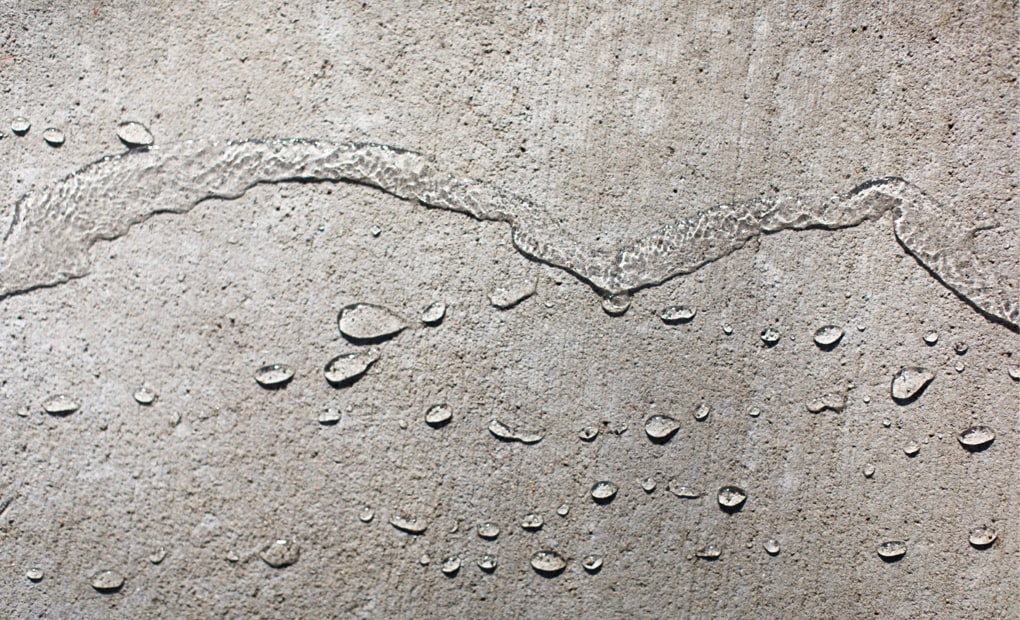 Allow the sealant to cure for just 6 hours, then use the sealed area as usual.
Frequently Asked Questions
We have answers to some of the most common questions we get from homeowners about SealantPro.
What is SealantPro and what makes it better than the alternatives?

SealantPro is a highly versatile siliconate-based, penetrating concrete sealant. Its primary function is to keep moisture, and other chemicals from being absorbed into the concrete, which can cause it to deteriorate, particularly through freeze/thaw cycles.

Because SealantPro is reactive, it causes a chemical reaction inside the substrate (concrete, etc.) when it's applied. That creates a new internal structure that acts like a shield to reduce water from coming in. Topical sealers work from the outside in because they sit on the surface and prevent water from penetrating, whereas SealantPro creates an interior shield to protect the concrete.

SealantPro has a very high solid content compared to other sealants (in some cases, up to 33% more), which means that a higher concentration is left in the concrete once other solvents and carriers evaporate, enhancing coverage and durability. It is also water-based rather than solvent-based, resulting in minimal volatile organic compounds (VOC) and no significant biproducts that are dangerous or damaging to the environment.

It requires just a single application and penetrates up to 1/4-inch – preventing a slippery surface. Once cured, it becomes a permanent part of the concrete and never needs to be reapplied."
Need a repair? LevelUp is here to help.
Contact us to schedule a free estimate, or book an appointment below.
We're looking forward to meeting you!